Bratislava is the Capital, and the biggest city in Slovak republic. The population is approximately 450 000. The city spans on both banks of the second longest river in Europe, the river Danube. The strategic position had already in the past secured for Bratislava a significant post among other cities.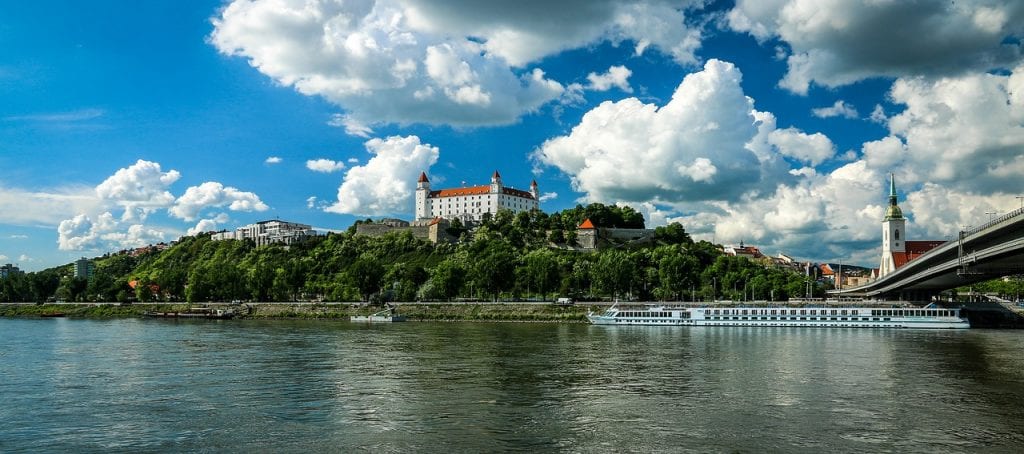 Bratislava was founded on the crossroad of two important trade routes – the Podunajská, which connected the east and southeast of Europe with the west, and the Jantarová, which connected the southern, Adriatic area with the northern, Baltic area. Already in the younger Iron age existed in the place of today's city a settlement of the Celts, who were known for their developed artisan's production. A settlement like this is called Oppidum, and exactly this one was one of the most important in Central Europe.
Starting in the 6th century, Bratislava was inhabited by the Slavs. The first written evidence dates back to the year 907. Until 1918, Bratislava was at first a part of old Hungary, later of the Habsburg Monarchy. It gained the town privileges in 1291 from the Hungarian king Ondrej III. In 1464 Bratislava gained from the king Matej Korvín the privilege of sword. This entitled the Town Council to punish the deliquents with the capital punishment, too.
In the year 1465, the first university in Slovakia was established in Bratislava, Academia Istropolitana. It was founded by Matej Korvín with the approval of the Pope Paul II. Two years later, the university started accepting students into four faculties (departments): Theology, Law, Medicine and Philosophy.
In the years 1526-1784, Bratislava was the Capital of the old Hungary. It became the seat of the government, hungarian kings were being crowned in the St.Martin's Cathedral . In 1805, in the Archbishop's Palace, the Bratislava Peace Treaty was signed by Napoleon Bonaparte and the austrian emeperor František I. However, Napoleon didn't respect the treaty, and on June 26-28 in 1809 bombed Bratislava from the right bank of Danube.
Since 1919, Bratislava has been the Capital of Slovak republic.